Sponsors of thousands of elderly here under family reunification scheme leave country without them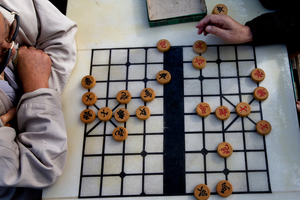 Thousands of elderly migrant parents, sponsored by their children under a family reunification scheme, are being left to fend for themselves in New Zealand.
Nearly 3,000 people who brought their parents into New Zealand under the parent category are no longer in the country, figures released to the Herald under the Official Information Act revealed.
About a third of these sponsors are from China (31 per cent), followed by migrants who had obtained citizenship (20.3 per cent) and India (13.7 per cent). Other significant groups include South Africans (4.9 per cent) and the British (4.4 per cent).
There are 22,832 sponsors who are still in the country, but it is not known how many sponsored parents are being left in New Zealand by absent sponsors. As each sponsor could sponsor both parents, the number could potentially be upwards of 5,000.
China has been the largest source country for migrants approved through the parent category, and last year made up 47 per cent.
Four in 10 Chinese who gained permanent residence over the 2011-12 period were aged 50 or over.
China's one-child policy and Immigration's "centre of gravity" rule, where parents could be sponsored if the number of adult children living in New Zealand was equal to or exceeded those in any single country, made it possible for nearly all Chinese living here to become parent sponsors.
The category was relaunched as a two-tier scheme last July, where applications of those with wealthier sponsors would be processed faster.
Massey University sociologist Paul Spoonley said it was not uncommon for migrants to seek the best options and "make the most" of what a country offered.
"The Brits would consider things like the ease of transfer of their UK pension, and for the Chinese, availability of care for the elderly is important," Professor Spoonley said. "Clearly that's not the intention of the parent immigration policy and a tweak may be necessary."
Professor Spoonley said that sponsors who intended to leave the country long term without their parents should be made to apply for an exemption.
Immigration Minister Michael Woodhouse said he did not believe it was a widespread trend for sponsors to leave their parents behind.
"In the minority of cases where a parent decides to stay behind, there could be very good reasons," Mr Woodhouse said. "They may have other children and family in New Zealand, their sponsor may only be away temporarily and planning to return [or] the parent could even have found a New Zealand partner."
Mr Woodhouse said the policy goal for the parent category was to entice more skilled migrants and entrepreneurs "by providing a pathway for family reunification".
"The net inflow of migrants is estimated to be worth around $1.9 billion per year."
Migrants are eligible for NZ super after 10 years of residence. Last year, the parent category made up 11 per cent of all permanent residence approvals with 4601 visas granted.

Free health care best option for some
Elderly migrant parents left behind in New Zealand by their children say they miss being with their families, but are otherwise happy.
Two Chinese fathers spoke to the Herald on the condition of anonymity.
One, who turns 77 next month, said his 50-year-old son returned to China in 2011 to take over a family business and suggested his father stay behind.
He has lived in Auckland since 2009, and often visits Northcote Town Centre where he meets friends for tea or Chinese chess.
"My son is too busy in China and will not have time for me, so he said I should stay here because I have friends and we can take care of each other," he said in Mandarin. "There is no free health care and no government support for old people in China, and I think I am happier here and have fewer worries."
The man said his son was also worried about new legislation in China, to take effect from July 1, which would punish those who fail to support their elderly parents.
Another, aged 74, said he has been living with friends after his daughter, 48, moved to Melbourne last year.
"I miss being with her and my grandchildren, but I see it as having a new family now," he said.
He suffers from diabetes and arthritis, and his daughter felt he would be better off in Auckland, as he would not have free health care in Australia.

Missing parent sponsors
• 2968* parent sponsors have left the country
• 921 from China
• 601 migrants with NZ citizenship
• 406 India
• 145 South Africa
• 131 United Kingdom
* people who sponsored their parents under Parent Category since 1999
Source: Immigration New Zealand