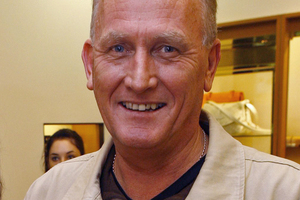 The new leaner legal aid system is unlawful, the Court of Appeal has ruled. But the system will continue unchanged for now while officials prepare advice for Justice Minister Judith Collins.
The Criminal Bar Association (CBA) launched court proceedings after the Government's cost-saving shake-up of the legal aid system, which resulted in legal aid lawyers getting a 10 per cent pay cut.
The CBA lost a High Court case but went to the Court of Appeal, which yesterday held that the Legal Services Commissioner, responsible for granting legal aid, could not function independently of the Government.
Despite this, Ministry of Justice chief executive Andrew Bridgman said nothing would change for the time being.
"The ministry is carefully considering the judgment and its implications. We are doing this urgently but in the meantime, for legal aid clients, nothing will change that affects the delivery of services, and lawyers will continue to be paid on the current basis pending a decision on what changes need to be made."
CBA president Tony Bouchier hoped the Government would find a solution acceptable to both parties.
"One might say this is probably quite damaging politically because what we've got is a policy that's been operating illegally for some time.
"We've always been concerned the new system of legal aid is far too rigid, it's not working and we're losing far too many good lawyers. The people who are victims of that process are the poor, because the people that can afford it will always be able to get good lawyers.
"It's now for the Government to consider its position ... and come up with a way to turn this ship around."
The Auckland District Law Society's vice-president, Brian Keene QC, said the judgment was a victory for defendants and their counsel.
"The right to a proper defence is a right of all New Zealanders. It must deliver access to justice regardless of financial circumstances. We believe limiting legal aid payments would have limited the way criminal barristers defend their clients, and so result in unsafe convictions," he said.
The changes to legal aid came after a report by Dame Margaret Bazley which found system-wide failings and resulted in fixed fees for criminal legal aid cases, regardless of how much time they involved.
- APNZ