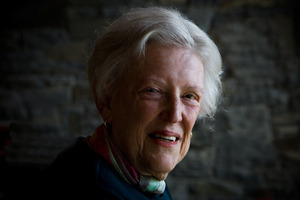 The best books for children and young adults have been judged by librarians from around New Zealand.
More than 130 books were entered in the The Library and Information Association of New Zealand Aotearoa (LIANZA) Awards, which recognise excellence in junior and young adult fiction, illustration, non-fiction and te reo Maori.
Convenor of judges and manager of Gisborne district libraries Pene Walsh said librarians had a unique insight into selecting the right books for young people.
"Librarians, parents and booksellers can confidently give any one of the finalists selection to a child knowing without a doubt it is going to be a terrific read," she said.
Among the finalists are renowned writers and illustrators and previous LIANZA winners, including Gavin Bishop, Kyle Mewburn, Kate de Goldi, and the late Margaret Mahy.
"Our most glorious librarian Margaret Mahy won the Junior Fiction Elsie Locke Award six times and she is once again a featured finalist," Ms Walsh said.
She said while there was a growing number of quality fiction books for children and young adults, the judges could only confidently present three books as finalists in the non-fiction category.
"It was disappointing to see a lack of attention to indexing and production in non-fiction submissions, however it allowed us to add two extra books into the excellent illustration and junior fiction categories."
Winners are announced at an award ceremony on August 5.
The LIANZA Children's Book Award 2013 Finalists:
LIANZA Junior Fiction Award - Esther Glen Medal
-The Queen and the Nobody Boy: A tale of Fontania by Barbara Else, (GECKO Press)
-Drover's Quest by Susan Brocker, (HarperCollins Publishers (NZ) Ltd)
-When Empire Calls by Ken Catran, (Scholastic NZ Ltd)
-Red Rocks by Rachael King, (Random House New Zealand)
-The ACB with Honora Lee by Kate de Goldi, (Random House New Zealand)
-Lightening Strikes: The Slice by Rose Quilter, (Walker Books Australia)
LIANZA Young Adult Fiction Award
-My Brother's War by David Hill, (Penguin NZ)
-The Nature of Ash by Mandy Hager, (Random House New Zealand)
-Marked by Denis Martin, (Walker Books Australia)
-Earth Dragon, Fire Hare by Ken Catran, (HarperCollins Publishers (NZ) Ltd)
-Snakes and Ladders by Mary-anne Scott, (Scholastic NZ Ltd)
LIANZA Illustration Award - Russell Clark Award
-The Dragon Hunters by James Russell, illustrated by Link Choi, (Dragon Brothers Books Ltd)
-Mister Whistler by Margaret Mahy, illustrated by Gavin Bishop, Gecko Press)
-Kiwi: The Real Story by Annemarie Florian, illustrated by Heather Hunt, (New Holland Publishers Ltd)
-Blue Gnu by Kyle Mewburn, illustrated by Daron Parton, (Scholastic NZ Ltd)
-Melu by Kyle Mewburn, illustrated by Ali Teo and John O'Reilly, (Scholastic NZ Ltd)
-A Great Cake by Tina Matthews, (Walker Books Australia)
LIANZA Non Fiction Award - Elsie Locke Medal
-At the Beach: Explore & Discover the New Zealand Seashore by Ned Barraud and Gillian Candler, (Craig Potton Publishing)
-Eruption! Discovering New Zealand Volcanoes by Maria Gill, (New Holland Publishers (NZ) Ltd)
-100 Amazing Tales from Aotearoa by Simon Morton and Riria Hotere, (Te Papa Press)
Te Kura Pounamu (te reo Maori)
-Hautipua Rererangi story by Julian Arahanga, illustrated by Andrew Burdan, (Huia)
-Nga Waituhi o Rehua by Katerina Te Heikoko Mataira, (Huia)
-Arohanui by Huia Publishers, illustrated Andrew Burdan, (Huia)
-Ko Meru by Kyle Mewburn, translated by Ngaere Roberts, illustrated by Ali Teo and John O'Reilly (Scholastic)
-Taea nga whetu by Dawn McMillan, translated by Ngaere Roberts, illustrated by Keinyo White, (Scholastic)
- APNZ