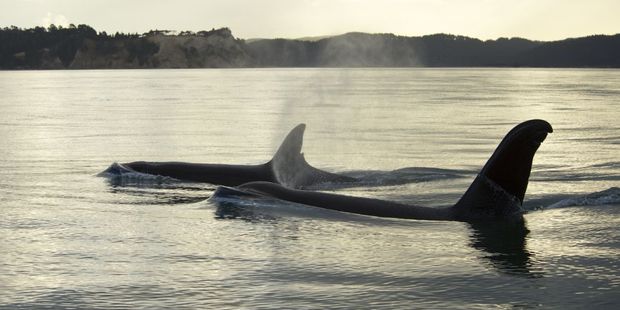 Stories making headlines around the regions today include the successful rescue of a stranded orca in Northland and feral goldfish which apparently breed well in Whakatane.
An orca has been rescued and reunited with its mate in Kaipara Harbour.
Apparently there are 'feral goldfish' in Whakatane's Sullivan Lake.
Rough seas have been blamed for washing ashore a rare and weighty spectacle at Whangaimoana Beach.
It was a toss-up whether Badger or Huhana was the 100th kiwi raised on Matakohe/Limestone Island in Whangarei Harbour.
An Alexandra man is marvelling at the ''proper fluke'' which led to the recovery of an unusual, long-lost family heirloom.
Joshua Bennie's memorial has been removed by the Napier City Council.
The All Blacks have had a blast training at the Mount.
Quick thinking by this janitor saved a school hall in Rotorua.
An accused rapist has been ordered to leave Hawke's bay and only return for his next court date.
A prominent Wairarapa police inspector wants to take action against K2.
The Otago University Students' Association has set aside more than $6 million to fund future projects.
And finally for the first time in its 24-year history the Hokitika Wildfoods Festival has run at a loss.
Other stories making headlines around the regions:
Shake-up ahead for CBD parking.
Blues maestros here to mentor youth.
Sharing bed with baby typical.
Carnival pulls in mighty machines.
Gourmet offering of Kiwi culture on the way.