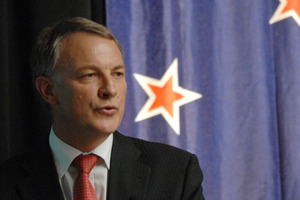 Hundreds of long-serving Defence Force personnel were told they had low potential and commitment to service when they were made redundant, newly released letters show.
The correspondence, released to Labour under the Official Information Act, was sent to 315 uniformed army, navy and air force personnel who were identified for redundancy in June 2011.
The redundancies were part of a Defence Force cost-cutting programme which disestablished uniformed roles in favour of civilian staff to help meet a government savings target of $400 million a year.
A report by Auditor-General Lyn Provost, released in January, found the way the redundancies were carried out had dented morale within the force and led to an increase in attrition.
The report noted staff at Defence Force headquarters were shocked at the time with the "obviously controversial and unfeeling tone" of the letters.
The newly released letter to affected army personnel, signed by then army chief Major General Tim Keating, said "you were assessed as having low potential" and "you were assessed as having low commitment to service".
Navy chief Rear Admiral Tony Parr's letter to affected navy personnel said they had "minimally" met performance targets and their future potential was "moderate".
Labour defence spokesman Phil Goff said he had requested copies of the letters three months ago but had only just received them.
"It's no wonder they did not wish to have the letters released. The tone of the letters lacks any sensitivity towards the long-serving men and women who were learning for the first time that they were losing their jobs."
Mr Goff said the "formulaic" wording of the letters was no way to treat people.
"Personnel who had served competently and loyally deserve much better than that. No wonder the whole civilianisation project was so bad for morale, which fell to an all-time low."
Mr Goff said the Government had never apologised and should be condemned for that.
A Defence Force spokesman this evening said it had acknowledged the impact of the letters.
"The NZDF at the time regretted the fact that the letters did affect people, and that they did not adequately convey the contribution and the commitment they had made to the Defence Force."
He said the Defence Force valued its people as its most important asset.
A spokesman for Defence Minister Jonathan Coleman did not immediately return calls requesting comment this evening.
- APNZ