Success as host for big contests must be built on.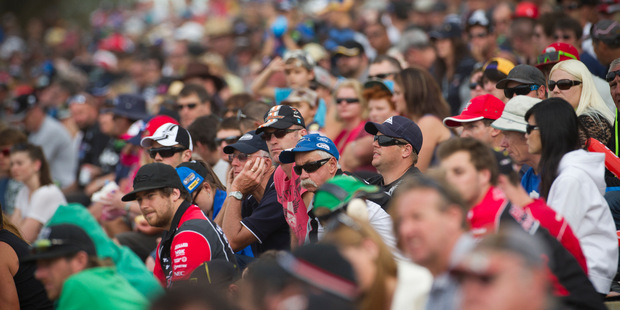 Sometimes it takes an outside eye to reveal the full extent of a change in circumstance. So it was with the report by Britain's SportBusiness Group which showed Auckland had overtaken Sydney as a host of premier sporting events in Australia, and New Zealand and was now second only to Melbourne.
That is quite a turnaround from the situation almost a decade ago when Auckland seemed to be heading in the opposite direction. Never mind about competing with cities in Australia. Auckland was in the midst of losing a planned V8 Supercar street race and several entertainment events to other, more ambitious New Zealand cities.
Now, according to the British report, it not only hosts the greatest variety of events in Australia and New Zealand, but is "the most ambitious city in the region". Achieving that transformation has been the product of several factors.
First, Auckland had been relying rather too much on being the logical venue of choice for international events in this country because of its size and population. Not enough was being done to compete with the aggressive campaigns of other cities. That attitude was reflected in a council budget that fell short of others vying for events.
This shortcoming was quickly identified by Auckland Tourism, Events and Economic Development (Ateed), one of the agencies set up under the Super City structure. It lamented that the budget for securing top sporting events was only $6 million, an outlay much less per person than that of Melbourne, Sydney and Adelaide, and even Wellington. That, according to Ateed, has increased to between $8 and $12 million, a situation that has allowed it to become far more aggressive.
Many events have also flowed from the 2011 Rugby World Cup. The staging of a Volvo Ocean Race stopover, a world triathlon championship and the V8 Supercars at Pukekohe have made Auckland a more vibrant city. Coming up are the Cricket World Cup and soccer's under-20 World Cup. Others, such as next year's table tennis world veteran championships and the 2017 World Masters Games, will not capture the public imagination to the same extent. But they have the considerable plus of bringing a large number of competitors to the city.
It is notable that Melbourne has retained its position as the top venue for premier sporting events in the region. Since 2008, it has staged 19 events, compared to Auckland's 17. Sydney has hosted 11, a situation that owes something to the lingering after-affects of the 2000 Olympics.
In contrast, successive Victorian state governments have continued to compete strongly for events such as a Formula One grand prix. In particular, Melbourne has become renowned for hosting annual "anchor events", including the Australian Open tennis, the Melbourne Cup and the Boxing Day cricket test. The benefits have been widespread, not least an air of prosperity in the city.
This success confirms that public investment in events that attract wide attention can be worthwhile. Notably, however, most of the events to be held in Auckland over the next few years are one-offs. These lack the advantages of anchor events, which are held regularly, have mass appeal, and distinguish a city. Attracting such events must be high on the agenda of Ateed.
It must also be aware that Sydneysiders will not take the downgrading of their city's status as a premier sporting venue lying down. They are, after all, accustomed to any gap with New Zealand being in their favour.