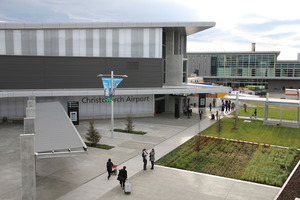 Christchurch Airport has had a gutsful of freeloading tourists dossing down for the night.
People who previously were allowed to shelter inside are now being kicked out to sleep rough in bus shelters and stairwells.
Up to 200 people were using the international terminal every night, after flying in late.
But airport chief Jim Boult says it is not in the accommodation business.
He says the number of people overnighting has grown since the earthquakes, with up to 200 bodies strewn across the floor on busy nights.