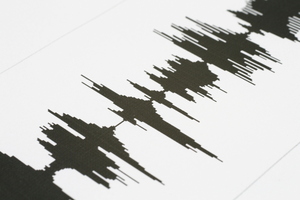 Cantabrians have been advised to check on friends and neighbours, after the first strong earthquake to rock Christchurch in months.
No reports of injuries or emergency calls were received after the magnitude 4.1 quake this afternoon.
The quake was located 25km south-west of Christchurch, near Darfield, at a depth of 7km.
GeoNet gave the tremor a 5 rating for Mercalli Intensity - the power with which it was felt on the earth's surface.
St John South Island Communications Advisor Ian Henderson said the first sizeable quake felt in Canterbury for some time may have come as a surprise or shock to some.
"We encourage people to keep in touch with each other and check on their friends, family and neighbours, especially people who are on their own.''
Quake-hardened Cantabrians went on social media to record their experiences of the rare jolt, which hit at 3.59pm.
"Sharp jolt in Cashmere. Scared the beejesus out of me,'' said one person on the TradeMe community forum.
Another said: "A wobble and a bit of noise ... first one I've felt in months ... I actually said a rude word!''
On Twitter, Amy Bowie wrote: "I was asleep and it woke me up! Bed was going side to side like a jelly''.
GeoNet received more than 700 felt reports of the earthquake, with most rating it as light intensity.
- APNZ