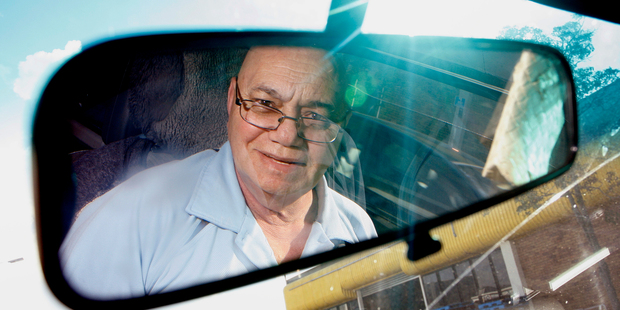 Stories making headlines around the regions today are the Frankton markets get saved and the boy who paid his taxi fare a week after doing a runner.

The Frankton Markets was saved in the same co-operative spirit in which they were established 27 years ago.
A Whangarei taxi driver was taken back by the generosity of a young man who returned to pay his fare - nearly a week after doing a runner.
Omapere couple Chantal and Rui de Souza are finding comfort in the generosity of family, friends and complete strangers.

A 57-year-old Masterton woman allegedly assaulted and threatened to kill a 7-year-old boy because she "hated white people".
A driver's inattention caused her car to leave the road and land on its side in a steep ditch .

The dumping of dead ducks, a hare, entrails and shotgun cartridges has disgusted residents of a Kerikeri street.
A Filipino crewman on a logging ship at Port of Tauranga was last night in intensive care after he was struck by a crane operated winch wire.
Frustrated Te Puke tourist operators want to break away from Tourism Bay of Plenty and do their own international promotion.

K2 will be voluntarily withdrawn from sale - at a cost of millions of dollars to the manufacturer.
A Hastings entertainer has been found guilty of sexual violation for an incident involving a 17-year-old boy.
And finally the Prohibition of Gang Insignia in Government Premises Bill passed its second reading on Wednesday.
Other stories making headlines around the regions

Killer getting limited leave.
Kidnapper was good samaritan
Toddler hurt in central city crash.
Te Puia tour taste of past.
Students ready for African assignment.
Meet and greet with rally star Hayden Paddon.
Worst example of driving distraction.