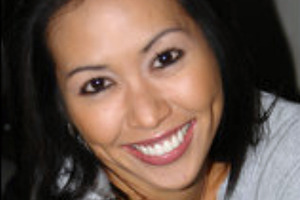 A cheerleader and model who was the "driving force" behind a P syndicate has had three-and-a-half years shaved off her 10-year jail sentence.
Anna Cristina Ngo was once part of Auckland rugby's cheerleader squads but is now serving a lengthy jail term after being sentenced for two lots of drug offending.
Her case was back at the Court of Appeal today (Wed) where three justices decided there had been a mistake at the District Court and quashed her 10 year sentence, replacing it with one of six years and six months.
The 39-year-old was arrested in 2009 after buying 6.8g of methamphetamine at a Kohimarama home that police described as a drugs supermarket.
Police also raided her Mt Eden home and found a 1.5kg bag of ketamine known in the nightclub scene as "Special K". They also found a drug dealer's "tick list" of drug buyers.
She was eventually sentenced in the High Court at Auckland to three-and-a-half years for that offending.
But while on bail for that offending, Ngo started a P cooking operation described by Judge Graham Hubble as a "frenetic" large scale commercial operation.
"What must be accepted from Anna's perspective is that she seemed to be the driving force behind this."
He said Ngo ran the syndicate like a business, and was firm and often angry with her co-offenders if they were not living up to her expectations.
She also "hooked" in her brother to the operation that used multiple cell phones to avoid detection.
Judge Hubble sentenced her to 10 years in prison. But in his sentencing, he did not take into account the earlier sentence in the High Court of three-and-half years.
That meant the second sentence did not take into account the time she had already served and would have resulted in her serving a 13-and-a-half year sentence in total.
The Crown did not oppose the appeal. Prosecutor Stephanie Edwards said one of Ngo's co-offenders Mark Camelo was found to be a more serious offender and yet Ngo would have served a longer sentence then him.
Court of Appeal Justices Anthony Randerson, Rodney Hansen and Graham Lang agreed that the sentence was unjust and the 10-year sentence was "manifestly excessive" when added to the original three years and six months.
Outside court today, Ngo's lawyer Maria Pecotic said the intention at the time of the second sentence was that Ngo would receive a total of 10 years in prison for both sets of offending.
The decision means Ngo is now eligible for parole.
- APNZ