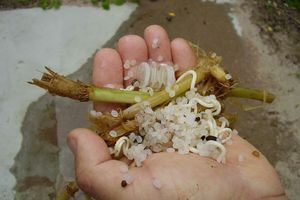 How much longer the 24 hour-a-day operations removing plastic nurdles off Bay of Plenty beaches will go on isn't known.
Severe weather in the Bay of Plenty three weekends ago saw hundreds of thousands of the small plastic beads released from a container in the sunken stern section of the Rena wreck.
Salvors had been assessing whether the containers could be removed in the weeks before the bad weather.
Rena Recovery says the machine-based operations are working along 25 kilometres of beach from Maketu to Mount Maunganui.