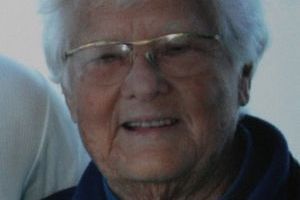 The woman charged over the driveway death of 84-year-old Velma Zandstra has pleaded guilty to careless driving causing death.
Mrs Zandstra, who lived in Bellevue, Tauranga, was walking on the footpath about 11am on October 10 last year when she was hit by a car backing out of a driveway on Windsor Rd, driven by Renee Marie Jones.
Judge Christopher Harding this morning remanded the 34-year-old to attend a restorative justice meeting with Mrs Zandstra's family on June 6.
She will also be sentenced on this date.
For more articles from this region, go to Bay of Plenty Times