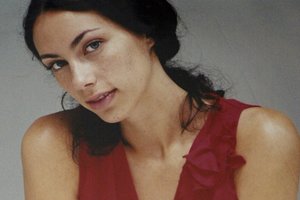 Piha couple Bobbie Carroll and Julia Woodhouse have been cleared of any wrongdoing for not contacting police after finding Iraena Asher distressed on the roadside.
The High Court today released its decision in favour of the couple after they challenged a coroner's conclusion that their actions may have contributed to Ms Asher's death.
At an inquest last year, Coroner Peter Ryan ruled that Ms Asher was dead, presumed drowned, and that her death was accidental.
He said contributing factors in her death were police failing to send a car after she made a distressed 111 call, and the decision by Ms Woodhouse and Ms Carroll not to call police later.
The criticism angered the couple, who requested a judicial review.
Now, Auckland High Court judge Justice Helen Winkelmann has cleared them of any wrongdoing.
In her judgement, released today, Justice Winkelmann found that Coroner Ryan had failed in his determination on a number of grounds.
First, his finding that the couple's decision not to call police was a contributing factor to Ms Asher's death was based on speculation.
His finding was also in breach of natural justice because he failed to notify the couple that their conduct was likely to be called into question during the inquest.
He had also failed to provide them with a reasonable opportunity to respond.
"The Coroner's finding that the applicants' decision not to call the police was a contributing factor in Iraena's death was unreasonable, as it had no proper evidential foundation,'' Justice Winkelmann said.
"Rather, it was based upon speculation as to a possible outcome if events had occurred differently. Moreover, the requirements of ... natural justice as applicable in the context of a coronial inquest were not complied with. It is therefore appropriate to quash the Coroner's comments in relation to the applicants.''
The couple had also sought costs, but Justice Winkelmann said if they wished to pursue this they would need to organise a further conference.
Ms Asher vanished at Piha in October 2004.
Hours earlier she had been taken in by the local couple, who found her wandering in her underwear. She spent about four hours with them before leaving the house and was never seen again.
- APNZ