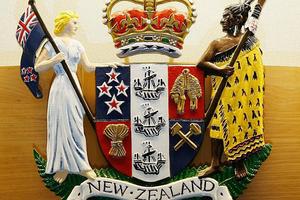 A Kaipara mother of two has been sentenced to two months' community detention after pleading guilty to assaulting her 12-year-old daughter.
Appearing in the Dargaville District Court last week, the woman expressed extreme remorse for what her lawyer Cor Ekhard described as "out of character behaviour".
The woman and child have been granted name suppression.
The court heard the altercation occurred after the victim had been slapped by her mother for hitting her younger brother. This led to mutual hair pulling and hitting between the two.
The mother admitted she had then "lost it" and punched her daughter more than 10 times in the face and the back "as hard as she could". When the girl ran from the house, her mother followed and kicked the girl several times while she was sitting on the ground because she wouldn't go back in the house.
Frightened and crying, the girl left the property and was walking down the road when she was observed to be in a distressed state by a passing police car.
The mother arrived and admitted to police she had hit her daughter and was subsequently arrested.
Judge Greg Davis noted the woman at the time was having difficulty coping with her daughter's behavioural issues without the help of her partner and the children's father - who was in jail at the time. He also noted the woman had no previous convictions and had since taken a number of steps to repair the relationship with her daughter including attending parenting courses.
"Rehabilitation is important ," Judge Davis said.
"This child was your daughter, she learns from you how to deal with stressful situations and relies on you for learning this is not through violence ... you are the adult."
Judge Davis convicted and sentenced the woman to two months' community detention with a curfew and nine months' supervision.
For more articles from this region, go to Northern Advocate