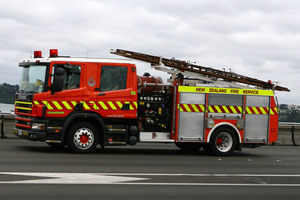 A neighbour has rescued a person from inside a burning house in Taranaki this morning.
The house has been badly damaged and the person who was rescued has been treated for smoke inhalation.
Four fire trucks were called to the fire on Pratt Street in Waitara at 3.30am.
The cause of the fire isn't yet known.