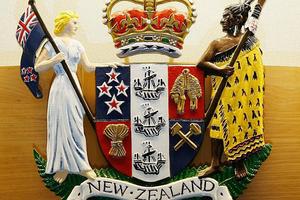 A young driver who hit and seriously injured two Taupo cyclists has had an appeal against his conviction dismissed.
Jordan Lee Dobbyn, 18, admitted two charges of careless driving causing injury after he struck David Joyce and Sirpa Lajunen on Poihipi Rd near Taupo on May 25 last year. Both suffered life-threatening injuries.
In December Judge Phillip Cooper found him guilty in the Taupo District Court of a third charge of driving while his licence was revoked, despite the notice of revocation of licence served at Dobbyn's house being addressed to a Jamie Carlson, a name Dobbyn also went by. The revocation had been issued after Dobbyn suffered head injuries in a 2010 car accident. Dobbyn received five months' community detention, 100 hours' community service and was disqualified from driving for 12 months.
In the High Court at Rotorua yesterday, Dobbyn's lawyer Peter Hardie appealed his client's conviction on the final charge. He submitted there had not been sufficient admissible evidence for Judge Cooper to conclude Dobbyn and Jamie Carlson were the same person or that Dobbyn knew his license had been revoked.
However Justice David Collins dismissed the appeal, saying Judge Cooper's approach had been thorough.
"I am more than satisfied there was sufficient evidence before Judge Cooper for him to conclude the license had been revoked and he [Dobbyn] knew it had been revoked for medical reasons,'' he said.
Justice Collins said Dobbyn himself admitted to police after hitting the cyclists he didn't hold a license at the time due to the medical grounds.
"He could only have known this if he had been in fact served with the notice of revocation.''
For more articles from this region, go to Rotorua Daily Post