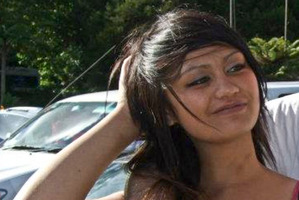 The pair accused of abducting and bashing a 32-year-old Tauranga man in the Kaimai Range when 18-year-old Jovaan Graham was run over will remain in custody.
Thomas McDonald, 30, and Cheyanne McCausland, 23, both from Tauranga, faced joint charges of kidnap, injuring with intent to injure, aggravated robbery and unlawfully taking a motor vehicle when they appeared in the Tauranga District Court today.
Lawyers Glenn Dixon and Craig Horsley argued against media applications to take photographs of the defendants, saying they had not been given enough time for a full disclosure of events.
Judge Thomas Ingram denied the media applications and remanded the defendants in custody.
The matter could be dealt with at McDonald's and McCausland's next appearance in court on May 27.
The pair are alleged to have kidnapped and assaulted the 32-year-old owner of a silver Toyota Prado who was driving on SH29, the Kaimai Range, about 3am on April 3, when he struck a person on the road and got out of his vehicle to investigate.
For more articles from this region, go to Bay of Plenty Times