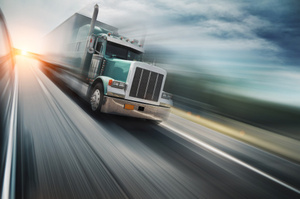 A truck driver has been awarded more than $6000 after the Employment Relations Authority found he had been made redundant by his employer, Northland Regional Transport Ltd.
Murray Tebbutt worked for Northland Regional Transport from July 2011 until June last year and took his case to the ERA claiming he had been made redundant.
The company denied this, saying work had been available.
In a decision released this week, ERA member Tania Tetitaha ruled that Mr Tebbutt had been made redundant and ordered the company to pay him $3920 in redundancy and $313.62 holiday pay - with 5 per cent interest on both - and costs of $1821.56.
Mr Tebbutt was employed to drive trucks between Northland and Auckland and Ms Tetitaha said the employment relationship problem arose from an incident on May 30 last year when a truck he was driving to Dargaville broke down.
This caused the late delivery of goods to a client in Auckland, which led to the client suspending the contract due to poor performance.
About May 31 Mr Tebbutt arranged to take one week's holiday while Northland Transport director Quin Weatherup sorted out what had occurred with the contract.
Ms Tetitaha said there was a substantial conflict of evidence between the parties, but she found that Mr Tebbutt was made redundant, according to the definition of the word.
For more articles from this region, go to Northern Advocate