Cash, cars, jewels and art confiscated from drug-dealing grannies and corrupt kingpins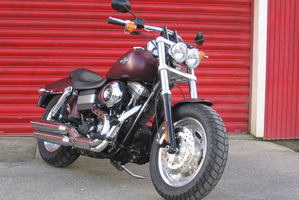 Police have seized $150 million worth of houses, cars and cash from the Mr Bigs of the New Zealand crime world.
The eye-watering figure is made up of luxury homes, lifestyle blocks, orchards, sports cars, jewellery and fine art collections. Around $27 million of that figure has already been channelled into the Government's coffers to boost crime-fighting resources.
The $150 million has been taken from alleged and convicted drug dealers,murderers and fraudsters.
Detective Superintendent Peter Devoy of the Financial Crime Group said the trickle of funds had turned into a torrent. "The tap has been turned on," he said.
But as the rate of confiscations accelerates, civil rights advocates are expressing a growing unease that the Government can seize New Zealanders' homes and assets even though they may not have been convicted of any crime.
One defendant, sickness beneficiary Paul Szeto, has had his luxury cars seized despite a jury finding him not guilty of dealing methamphetamine.
Among the hundreds of convicted criminals who face losing their earnings are drug-dealing grandmothers Sandra McMahon, 68, and Pamela Green, 65, both serving lengthy jail terms. Police have applied to take $1.3m from Green, including, a $23,000 diamond ring, a $13,000 gold watch and a BMW station wagon. They are seeking to recover six properties, $250,000 and cars from McMahon.

• Read more: Depriving the guilty of their assets