Harassment investigation completed, and high-profile Tony Kemp leaves top jobs.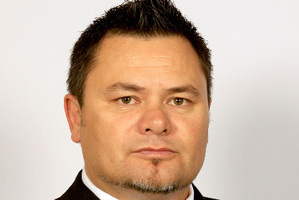 Top sports star and administrator Tony Kemp has resigned from his New Zealand Rugby League job.
Kemp has departed one week before he was supposed to manage the Kiwi squad for the Anzac test against the Kangaroos in Canberra.
Last week, the Herald on Sunday reported Kemp had been suspended as general manager of high performance pending an independent investigation into sexual harassment allegations against him.
That investigation was concluded last week.
"It is with regret that I advise of the resignation of Tony Kemp," NZRL chief executive Phil Holden said in a written statement.
"Tony leaves the NZRL after three years to pursue new opportunities. Tony's contribution has been significant over that period, particularly with regard to the high performance area of the sport and the Kiwis.
"He has created a legacy that will endure for some time. We thank him for his contribution, over that period and wish him well in his future endeavours."
Holden refused to comment on the outcome of the investigation.
Kemp was Kiwis team manager, and in recent times, he was often the spokesman on player eligibility issues which have plagued the sport.
He also played a leading role in efforts to retain New Zealand-born players who had moved to Australia.
Kemp has been central to establishing new national under-16 and under-18 teams, to help provide options for New Zealand youngsters being targeted by Australian clubs.
His role as manager for Friday's Anzac test will be filled by Kiwis assistant coach Tony Iro, who will also take over as head of high performance.