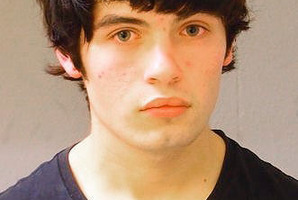 Bashed teen Hayden Miles probably died of brain injuries but his decomposed body parts meant it was impossible to definitively rule his exact cause of death, a forensic pathologist has said.
Evidence of how the dead 15-year-old was cut into 12 pieces before being dumped in two Christchurch graveyards proved too much for one juror today in the murder trial of Gavin John Gosnell.
The trial had to be halted after the female juror, members of the public, started weeping as the court was shown a video of police interview with Gosnell, telling how he cut the boy's body up with a $20 jigsaw.
Justice Lester Chisholm adjourned the trial early for lunch.
Gosnell, 28, admits Hayden died after he gave him a prolonged beating at his Cashel St flat on August 22, 2011.
His defence says he never meant to kill him, and so should be convicted of manslaughter and not murder.
Dr Martin Sage, a forensic pathologist, carried out a post-mortem examination on the body parts.
He told how bleeding on the brain after Hayden slipped into a coma after the beating was the most likely cause of death.
He was certain Hayden was dead before Gosnell started dismembering him.
Dr Sage said Hayden suffered a broken nose and a fractured right arm.
He could not say what bruising or swelling had occurred, given the advanced state of decomposition he found the body parts.
But he said Hayden must have been alive for a few hours after the beating stopped, for the ``spectacular'' swelling seen on his face by earlier witnesses to emerge.
There was no evidence he'd been stabbed.
Hayden was reported missing after going to see his friend Nicolette Vaux-Phillips at the Linwood house she shared with her then partner Gosnell.
His remains were found after a four-month missing persons inquiry.
Today the jury was shown hours of police interview footage in which Gosnell talked about assaulting the teen.
He snapped after Hayden told him Vaux-Phillips was just ``using him'' and didn't even like him.
Gosnell kicked and punched the boy as he tried to protect himself.
On several occasions, he made the boy clean himself up, before launching the attack again.
It ended only when Hayden was ``breathing funny'' that the beating stopped and Hayden was dumped on the couch for the night.
In the morning, Gosnell and Vaux-Phillips found him dead.
Gosnell ``panicked'' when he decided to saw the body before dumping it at two nearby cemeteries, and burying his organs in the backyard.
``I haven't been me since,'' he told police later.
The Crown closed its case today.
Defence counsel Craig Ruane asked to wait until Monday morning before deciding on whether to call any evidence.
- APNZ