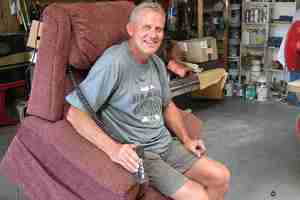 Stories making headlines around the regions include a wacky inventor who developed the dead cat carrier and a bodybuilder who became a steroid kingpin.
There's no limit to the inventiveness of Raoul Lealand.
Mr Athletic was steroid kingpin.
Cooking hot chips for dinner almost cost Dennis Sloan his life.
A Rotorua farmer was about to leave for a fishing trip when he saw flames closing in on his house.
Farmers put their woes on the back burner during yesterday's Drought Shout.
In Napier a teenager has taken a brave stand against bullying.
Kaitaia schoolchildren got to hear of the benefits of drinking water from Warriors player Elijah Taylor.
Teenage smoking rates in the Western Bay are apparently dropping.
A pilot involved in the Anzac Day tragedy was following his training.
A Rotorua woman suffered a series of fits after smoking a legal drug.
And finally a number of new hot spots - hot gas and steam vents - have been uncovered along Lake Rd.
Other stories making headlines around the regions:
Answers sought for mystifying smash
Fed up teachers take it to the streets
Wilson breach raises too many concerns for board
A toddler has been taken on terrifying drive
Competitive woolhandling while pregnant is tough.
Construction of Waimate's skatepark has begun
Apirana Taylor stopped in at St Kevin's College yesterday