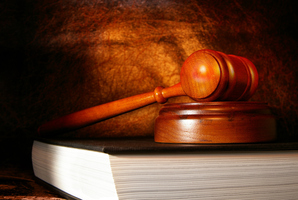 A benefit cheat from Greymouth has been sentenced to 400 hours of community service and ordered to repay more than $19,000 to ACC.
Nigel Ross Hipson, 38, received weekly payments for injury-related loss of earning, despite continuing to work.
Hipson had pleaded guilty to two representative charges of misusing a document under the Crimes Act, and four charges of wilful omission and failing to provide earnings information under the Accident Compensation Act.
The entitlement, for injury-related loss of earnings, was originally granted after Mr Hipson suffered a hernia in October 2000, and continued after he injured his arm in February 2001.
But between November 2006 and July 2007, he was in continuous employment as a labourer with a construction company. He worked intermittently for the same company in 2007 and early in 2008.
From May 2010, Mr Hipson got a new job labouring with another company. After someone contacted ACC, his weekly compensation was stopped in December 2010.
ACC spokesman Sid Miller said it was always disappointing when people abused the organisation for financial gain and said its investigations unit followed up all tip-offs about possible fraud.
- APNZ