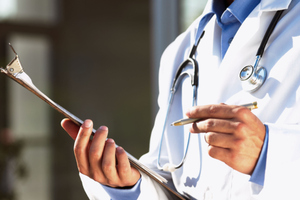 A man's bladder cancer went undiagnosed for 10 months because his doctor failed to initiate a proper investigation into his symptoms, the Health and Disability Commissioner has found.
The 48-year-old man consulted his GP, whose name has not been released by the commissioner, three times over 10 months complaining about blood in his urine with no accompanying pain.
At the first and second consultations, his doctor put the symptom down to an infection and prescribed an antibiotic.
Neither time did he order further investigation or sufficiently warn the man that the issue could indicate a serious problem.
It was only when the man went to his GP for a third time that he was referred to a urologist, who subsequently found a large bladder tumour.
The commissioner, in findings released today, ordered the doctor to review every similar male patient from the past year to ensure they received the correct medical advice.
The GP has also been ordered to undertake a 12-month educational program, which concludes in October and includes working with a mentor to review and improve areas of his practice.
The commissioner ruled that when the man first presented with the condition, his GP should have ordered laboratory tests to rule out infection.
"If infection was absent, secondary investigations should have been carried out," the report said.
"The need for action to be taken to investigate ... was even greater when the man presented for a second time, six months later, with the same concerns.
"The GP's failure to investigate ... or refer him to a specialist at the first and second consultations was a breach of [the man's rights]."
The commissioner said the doctor had properly audited all similar cases from the past year and written an apology to his patient.
The man's bladder cancer was treated surgically.
- APNZ