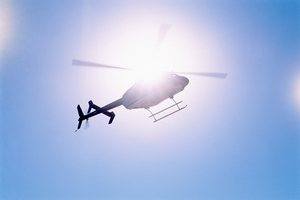 A helicopter has hit a fuel tank in Christchurch.
The incident occurred at a business premises on Holt Place, off Wairakei Road near the Christchurch International Airport.
A Fire Service spokesman said the tail rotor of the Robinson helicopter hit the 1400 litre tank while starting up.
He said firefighters applied foam to the spillage to prevent the fuel from igniting.
The leak has been sealed and the helicopter is now grounded.