Property search yields three peeling Takapuna houses - with space for a fourth - to transform for TV show The Block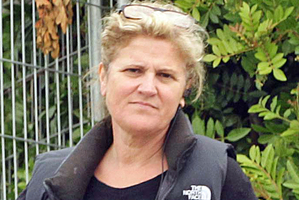 A batch of run-down houses have been bought for the second season of TV3's do-up series The Block, the Weekend Herald can reveal.
The three homes are in a prime location on three sections on Lake Rd, directly opposite Takapuna Grammar School in the suburb of Belmont.
One of the sections will be subdivided and a fourth house moved on to the property.
Since the first season finished in September, hundreds of Auckland real estate agents from "the big five" agencies - L.J. Hooker, Barfoot & Thompson, Harcourts, Bayleys and Ray White - have been battling against each other to find four suitable properties for the show in a bid to win bragging rights.
But they have struggled with the city's lack of supply.
The houses had to be standalone, of similar size, on large sections in a popular suburb, reasonably priced and either next-door or directly opposite from each other.
Bayleys, which marketed the first season's properties, found the houses but Takapuna residential manager Hayden Stanaway said the buyer had asked for confidentiality on the sale.
A source said: "Following the huge success of the show last year, every real estate agent in Auckland wanted a slice of the action to be associated with The Block brand.
"But the scarcity of suitable properties, in conjunction with a highly fuelled Auckland property market, meant that there was nothing around."
Eyeworks production company bought the properties, but its head Julie Christie refused to confirm details when contacted by the Weekend Herald yesterday.
"We've got options to purchase houses all over Auckland," she said.
"Whatever you guys think you know, the only thing I can guarantee is you've probably got no idea. These shows are all about their twists."
Auckland Council records show a resource consent application for the subdivision has been lodged. The sale prices have not yet been registered but the houses are likely to have sold for well-above their outdated council valuations, which ranged from $510,000 to $670,000.
The homes are near the four Anzac St houses that featured in the first series of the show. The winning home - the house that sold for the most - went for $961,000 in a live auction that drew in more than one million viewers. The price was $157,00 above the reserve.
Brother and sister team Ben and Libby Crawford took home the profit made and an $80,000 prize.
TV3 is casting for the next series, in which four teams of two will compete to renovate the run-down houses room by room, week by week.
Ms Christie said several teams had applied, mainly married couples, but producers were after different combinations, such as a father and daughter team or two best friends.