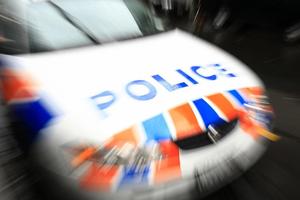 Traffic was at a stand-still in parts of outer Christchurch after a truck crash this morning.
A truck and trailer unit went off the road and crashed into a power pole near the intersection of Main South Road and Weedons Road, just east of Rolleston on State Highway 1.
Police, fire and ambulance were all at the scene.
A police spokesman said there were power lines down across the road, so they had to close the arterial route to traffic.
Diversions were in place.