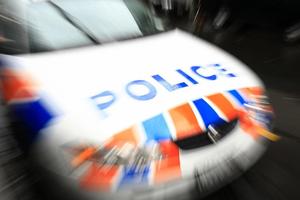 An scene investigation into a fatal crash near Thames last night is on hold until later in the week due to the holiday traffic coming through.
A 25-year-old Hawke's Bay woman was killed when she crossed the centre line in her BMW, hitting an oncoming Ford Territory SUV.
The Ford ended up in a paddock, and while the man driving it suffered just minor injuries his wife was seriously hurt.
Inspector Marcus Lynam says although serious crash unit investigators have carried out their preliminary investigation at the scene on the Paeroa-Kopu Rd there is still work to be completed.
He says given the peak traffic flows over the Easter holiday period, they will return to the site later in the week as diversions will need to be set up and the road closed.
Police are trying to contact the dead woman's next of kin, who is believed to be overseas.