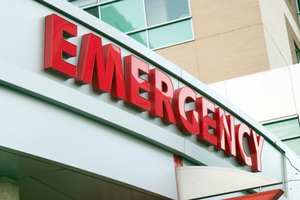 An Upper Hutt couple have been charged with child neglect after a 3-year-old girl was hospitalised with a leg so badly broken that doctors considered having it amputated.
The toddler was admitted to Wairarapa Hospital with the horror leg injury on November 25 last year before being transferred to Lower Hutt Hospital for emergency surgery.
Both tibia and fibula bones in her left leg were badly broken and she was suffering from an open infected wound.
Operations saved her leg and she was eventually discharged into the care of another family member around two months later.
The child's 24-year-old mother and her 22-year-old partner have been charged with neglect of a child.
They were granted interim name suppression at a court hearing.
Detective Senior Sergeant Neil Holden, officer in charge of the district child protection team, said they are due back in Lower Hutt District Court on the April 16.
"This police case is before the courts and so full details are not able to be disclosed," he said.
John Langley, Child, Youth and Family central regional director, said they were notified of the child's injuries by police.
"We investigated immediately and established there were concerns about the care of this child. She is recovering in the care of wider family."
* Read the Herald's live news blog here.
- APNZ