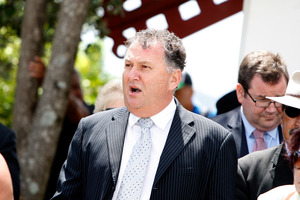 The final report into Shane Jones' handling of the Bill Liu immigration case is expected to be released today.
The Auditor-General's been investigating Mr Jones' 2008 decision to grant Liu citizenship, amid accusations he acted under pressure from others.
Mr Jones has been frustrated by the length of time the investigation has taken - especially as he was moved to the backbench by leader David Shearer when the inquiry was launched early last year.
If Mr Jones is cleared of any wrongdoing today, he will parachute back into his party's number seven slot.
Mr Shearer held that position open with the hope the former minister would be cleared.
The report is due to be tabled in Parliament at 2pm.