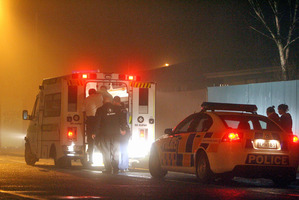 A dog was found dead inside a house on fire in Rotorua overnight.
Fire crews were called to a Roosevelt Rd in the suburb of Western Heights at 1.23am.
The blaze was well involved when they arrived, said a Fire Service northern communications spokeswoman.
The dog was found inside the kitchen, she said.
No one was inside at the time but one person was treated for smoke inhalation outside the house.
The last truck left the scene about 5am.
Fire investigators have attended the scene.
- APNZ