Wayne Cartwright says Government plans to sell hydro assets are blind to the rising cost of other energy sources.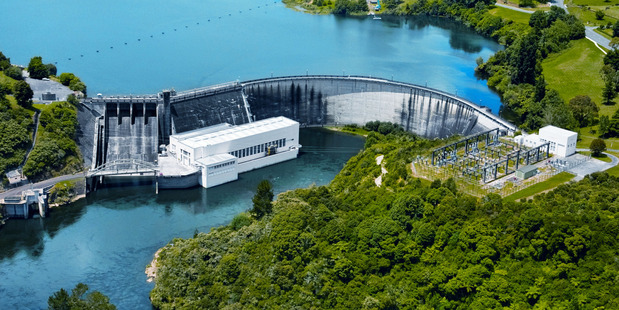 The Government's plan to sell publicly owned hydro-energy resources is a huge strategic blunder. This is not due to the objections raised so far, such as worries about the public-private ownership model or transgression of Maori water rights. The reason is arguably much more important than both of these concerns.
The Government has grossly underestimated the value of hydro-energy assets to New Zealand citizens. The assets are likely to be worth at least double the amount the Government is prepared to accept. This is because the valuations have apparently ignored the implications of clear signals that global energy costs and prices will increase greatly and permanently within the next 7 to 10 years.
The average cost of extracting oil and gas globally will more than double and prices will follow. Be clear that this is not about oil and gas running out, as was feared until recently. To the contrary, oil and gas reserves are huge and more are being discovered.
However, they are accessible only at much higher costs because they require extraction from deep ocean wells, tar sands, and tight deposits that require fracking.
In rough figures the current average global cost of extracting a barrel of oil is about US$35 ($42.50). However, the range is from about US$20 to more than US$100. This is the telling point - the cost of all the new sources is more than US$100, and the low-cost fields are rapidly depleting. The situation with gas is comparable. It is obvious a rapidly increasing proportion of global oil and gas production must come from the more costly sources. This process will result in the average cost of producing oil rising to more than US$100 per barrel in the next decade.
Supply of energy from wind, solar, tidal, and even nuclear will expand but this will not reduce energy prices much because these sources all have cost structures roughly comparable to the future higher costs of oil and gas.
Hence, there is no escape from a global economy in which energy is much more expensive and less affordable. It follows that the economy, and human living with it, will necessarily adjust to using much less energy. Because the global economy is not resilient to increases in energy prices, it will become recessionary and adjustments will be tough.
New Zealand will be part of this global shift, but we are less dependent on oil and gas than most other developed countries due to our hydro and geothermal resources providing a high proportion of our total energy. These resources provide New Zealand with an extremely valuable buffer during the forthcoming times of adjustment and change.
New Zealand's distinctive energy endowment provides us with the huge future benefit of already providing the high proportion of moderate-cost and renewable energy sources that most other countries, far more dependent on fossil fuels, will struggle to achieve. This means our capacity for hydro and geothermal electricity generation has remarkably high future value. These endowments are truly sovereign strategic assets. They have a very high holding value arising from future strategic opportunities and applications that will emerge for New Zealand if ownership of them is retained.
It seems this high holding value has not been understood either by the generating companies or by the Government and its advisers. This appears to be because the mainstream traditional commercial valuation techniques consider only current and projected electricity prices. The value of strategic holding opportunities is ignored ... and underestimates the value of the asset.
Realisation of the high value of holding strategic hydro resources will depend on implementing national energy strategies that substitute low-cost hydro electricity for future high-cost oil. A way of doing this is already available.
Government's hydro asset sales strategy is inept because it is blind to the future global energy situation. The strategy is extraordinarily naive and demonstrates both an alarming absence of strategic common sense and a lack of understanding of future economic realities. It squanders a resource that has huge future value to the nation. Implementation of it should be stopped pending proper development of a strategic holding plan.
Dr Wayne Cartwright is a strategy consultant and retired Professor at the University of Auckland Business School.