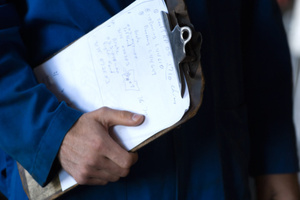 Two four-wheel-drives have had their safety rating upgraded to the maximum five-star Australasian standard while a new car to the New Zealand market has received a "disappointing" safety score.
All Toyota Landcruisers in the 200 Series and all Mitsubishi Pajeros built from April this year will hold the top safety score by the Australasian New Car Assessment Programme (ANCAP).
Meanwhile, China's Foton Tunland 4x4 dual-cab utility, which is new to the market, has scored only three stars, the Automobile Association said.
The Foton had a relatively poor crash-test performance and lacks electronic stability control (ESC), AA said.
"It's disappointing to see that the Foton Tunland is coming here with such a low safety rating," AA general manager Stella Stocks said.
"The Foton doesn't have ESC which is a real life saver, particularly in vehicles with a higher centre of gravity. There is no excuse for a new vehicle coming into the market today without this safety feature."
The Toyota Landcruiser improved its safety rating by introducing dual knee airbags as standard.
- APNZ