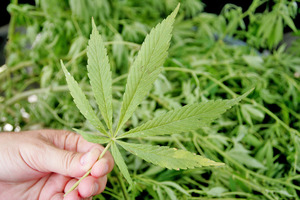 A Taupo woman described as a "one-stop shop" for drugs who was involved in drug dealing almost daily while under surveillance has been sentenced to four years in jail.
Monique Jane Eggleton, 24, appeared in the Rotorua District Court yesterday before Judge Phillip Cooper. She had previously pleaded guilty to a raft of drugs charges including the manufacture and supply of methamphetamine, and charges relating to supplying LSD, cannabis, cannabis oil and offering to supply ecstasy.
She had originally faced more than 85 charges but that were reduced to 12. Eight of these were representative, meaning the offending happened more than once. The charges all relate to offending committed in Taupo in September and October 2011.
Crown prosecutor Amanda Gordon said Eggleton was involved in trying to sell several types of drugs and was almost a "one-stop shop" - either selling or trying to locate any drugs buyers were after.
Ms Gordon said Eggleton was also involved in supplying a precursor substance used to make methamphetamine.
She said texts sent by Eggleton were very "overt and upfront" in terms of her drug dealing.
Her lawyer, Harry Edward, said Eggleton was totally co-operative with police and "very forthright" with information.
The pre-sentence report showed she was remorseful and developed an insight into how bad the offending was not only to herself but to the wider community, Mr Edward said. He said that while in prison waiting to be sentenced Eggleton had completed numerous courses, including a drug and alcohol course.
Judge Cooper said intercepted communication showed Eggleton was involved in drug dealing almost daily while under surveillance. The pre-sentence report said she had been a user of methamphetamine for three years and had become addicted.
While she said the selling was to support that addiction, Judge Cooper said the level of commercialism went way beyond that. "It was a money-making venture you were engaged in virtually full-time."
He said that in a letter to the court Eggleton expressed her desire to turn her life around.
Mr Cooper said he also had a letter from her grandparents which spoke about how Eggleton was a high achiever with great potential before leaving home at 16. Her life went downhill from there after getting involved with the wrong company, her grandparents said.
He sentenced her to four years in prison on the six methamphetamine-related charges. On the remaining four charges, which related to other drugs, he sentenced her to one year in prison, to be served concurrently.
For more articles from this region, go to Rotorua Daily Post