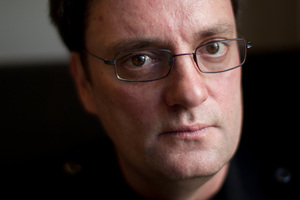 High-profile lawyer Greg King, who died last year, has been cleared by the Ministry of Justice of wrong-doing after a prisoner accused him of over-billing for legal aid.
King, who defended Scott Guy-murder accused Ewen Macdonald in the most high-profile trial of 2012, died in November. His death was reported to the coroner.
A Rimutaka prisoner convicted of sexual offences had complained King had over-charged for his services by inaccurately putting in for hours worked by his wife, fellow lawyer Catherine Milnes-King.
But the ministry's deputy secretary of legal and operational services, Nigel Fyfe, told the Herald on Sunday an investigation found nothing untoward on King's part.
"Legal aid was approved in advance. There is nothing to indicate any wrong-doing, so the matter has been closed and we are writing to the complainant to tell him."
The ministry investigates all complaints about legal aid lawyers. In King's case they examined invoices and allegations he'd over-billed.
King defended the prisoner, who has name suppression, at his High Court jury trial in Wellington in September 2011. The man, in his early 50s, was convicted of 19 sex offences against six young people.
The charges included rape, indecent assault and doing indecent acts.
The man maintains his innocence. He is serving a preventive detention sentence but is fighting to have his conviction overturned and a retrial ordered.
He contended the hours put in for Milnes-King, who had acted as second counsel in the case, were inflated.
He wrote to the Herald on Sunday outlining his concerns, including serious misgivings about King's handling of his case.
Milnes-King declined to comment.