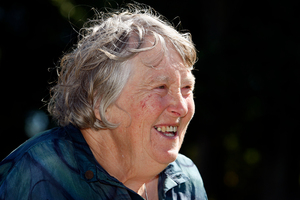 Celebrated photographer Ans Westra has been to Rotorua many times but her latest trip brings her journey full circle with photographs of the city and its people taken 50 years ago.
Ms Westra has been on a road trip around the North Island taking with her a collection of photographs she took while doing the same trip five decades ago.
Her four-week road trip has taken her back to four places where she was particularly active in the 1960s and 1970s, capturing images of everyday life for Maori families living in Ruatoria, Ruatoki, Rotorua and Wanganui.
She said Rotorua was a lot more commercial now but was pleased to be getting a positive reaction to some of her earliest work.
"They are real family histories, but it was very hard to put names to the faces in the pictures. I moved through so fast and I did not have an assistant with a notebook.''
While in Rotorua she is hoping to collect more information to add to her collection of negatives held in the National Library in Wellington.
"I was fortunate to have been invited into homes and onto marae, capturing images that showed what was really happening, I feel like I'm the holder of real treasure,'' she said.
Rotorua's Winnie Morrison visited the exhibition after being told two of her daughters were in one of the photographs.
"My youngest was about three and the other one about 10. The picture was used for the cover of Te Ao Hou [The New World] it was just tremendous," she said.
Former Rotorua resident and road trip co-ordinator David Alsop said it was good to be back in the city.
"Part of Ans' journey is about giving back to the people she encountered back then, I feel a bit the same too.''
Mr Alsop said their visits to Ruatoria and Ruatoki had been amazing with the smaller communities rolling out the red carpet for Ms Westra.
"All the kaumatua came down ... Tuhoe bought her entire collection,'' he said.
Mr Alsop said local high schools were booked in to see the exhibition in the coming days.
Ans Westra's "Full Circle'' exhibition is open at Rotorua Primary School from 9am to 3pm each day until Friday. Entry is free.
For more articles from this region, go to Rotorua Daily Post