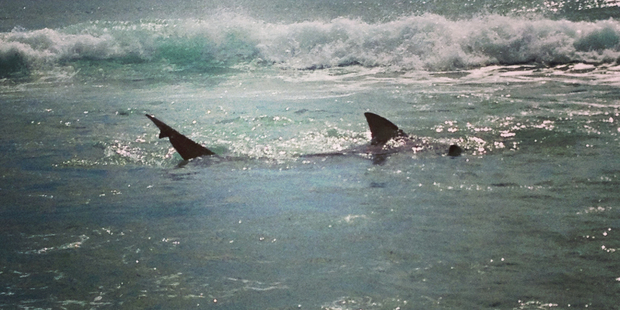 Stories making headlines across New Zealand at noon include a big shark in shallow waters and a schoolgirl fight that's not what it seems.
If you ever wondered how close to shore big healthy sharks will come, here's the scary answer.
YouTube video footage of a seemingly vicious fight between two Tauranga Girls' College students is apparently just play-fighting.
People visiting Napier at the weekend could be forgiven for thinking they had time-warped back to the 1930s.
Rotorua's Zorb and Nitro Circus Live have teamed up to create an extreme new stunt that looks set to go global.
Not many blokes would get away with asking their wives to sleep in the garage while they toured around the East Cape.
A Wanganui woman was in her house when it exploded.
High levels of E.coli in a popular North Otago swimming hole have been caused by a large colony of nesting gulls.
Linda Forbes is gathering more momentum behind her bid to see Oamaru become a synthetic cannabis-free town.
A burnt pork chop and a mediocre salad have ended Tarras farmer Jonny Trevathan's run on television cooking show MasterChef but he is wanted for another mystery show.
Five 13-year old rookie lifeguards found themselves putting their training to use to rescue three people from deep water on Saturday.
Top trending topics on Twitter in NZ at noon were: #NZvEng, ODI, #5sosfollowme, #ANZODI, #blackcaps, #nowplaying, England, Christchurch, New Zealand and Russia.
Some other stories you may be interested in:
Woman dies in crash
Some foot stomping festival fun
Sentencing delayed for child assault case
Deal ends fight over Lake Rotorua clean-up
Wairarapa train crash kills girl, 15
Online phone directory proves good call
Home detention for 'bully' who bashed pregnant partner
Duped couple yet to pay off debts
Kumara hails cellphone arrival