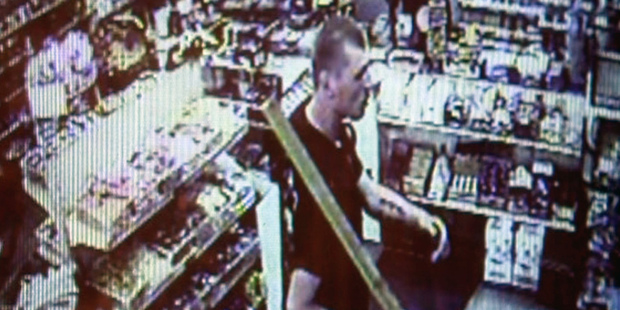 A robber who assaulted a shop assistant with piece of wood was caught on camera when he robbed a Christchurch dairy last night.
The man entered the dairy, on the corner of Ilam Rd and Clyde Rd in Christchurch, after 9.30pm.
He assaulted a shop staff member with the piece of wood before leaving empty-handed.
"The man brandished a large piece of wood at a shop assistant and demanded cash," said detective constable Nathan Lean.
"The offender then struck the shop assistant on the head and shoulder with the piece of wood - using such force that it broke in two."
The shop assistant suffered minor injuries and was treated by ambulance staff at the scene.
The incident was filmed by security cameras inside the store, and police hope the footage will help identify the offender.
The man is described as being Caucasian of medium build, at least 18 years old, about 185cm tall, clean shaven with tattoos on his left forearm.
He was wearing a black t-shirt, black shorts with a white stripe and no shoes.
Anyone with information or who can identify the offender is asked to call Christchurch Police on (03) 363 7400 or call Crimestoppers anonymously on 0800 555 111.
- nzherald.co.nz