Just 7km from CBD, Remuera lodge and tent site facility sold by family company as land values, rates soar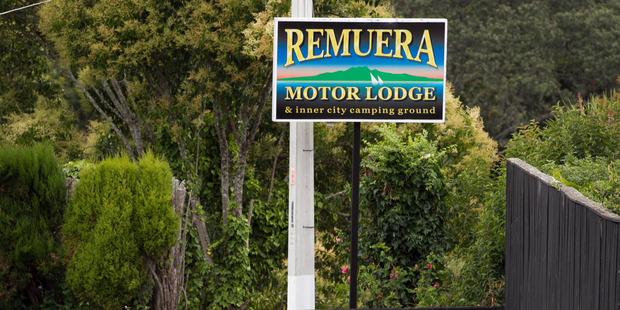 The closest camping ground to the Auckland CBD, where you can pitch your tent for $20 a night, is heading for a future as a housing development after it was sold for $7.9 million.
Soaring land values of $669 per sq m and Auckland Council rates of $55,000 a year prompted the sale of the long-established motel and camping ground in Minto Rd, Remuera. The 1.2ha property was advertised for sale as one of the last large development sites left in Remuera.
But its park-like setting only 7km from the city centre had a golden appeal to visitors too.
A director of the family-run company which sold Remuera Motor Lodge, Trevor Ripley, predicted business as usual for "another year or two" before any plans emerged.
The lodge's 15 motel units were refurbished in 2010 and it also has sites for 50 caravans and 20 tents in a setting of trees and shrubs and a swimming pool.
Customers included tourists in camper vans and people staying a month in a unit until they bought a house.
Mr Ripley's association with the lodge goes back to 1980. "It's a shame but eventually it's going to be bowled over. The problem is the value of the land is becoming so much that the return for the value doesn't stack up."
Quotable Value NZ's records show that 22 years ago, the property had a land value of $900,000.
The property was sold by George Fong of Barfoot & Thompson's Epsom branch, who said the price included GST because the motel and camping ground were sold as a going concern.
He said the buyers were New Zealand-resident Chinese people who saw it as a long-term investment.
They had a development plan for the future but this could take "a couple of years or 10" depending on the residential market and the time taken to be approved by the council.
In the meantime, the accommodation business would keep running.
Auckland Council said it had no development application from the new owner.
The property's present zoning in the old Auckland City Council district plan allows development of about 30 three-storey homes.
Rising council rates and land values were making it difficult for operators who must keep camp fees attractive for budget-conscious travellers, said the owner of Avondale Motor Park, which is 10km from Auckland CBD and has unpowered tent sites from $18 a night.
"The choice of tourist parks is getting smaller but, no, after 21 years we still enjoy doing it and aren't selling," said Adrian Dobbe.
"I told the council it is kicking us out - my rates this year have gone up by $6000 and the Watercare bill is $3000 to $4000 a month, but my customers' rates are the same."
Space is running out for inner-city campers. Last month, Auckland Council limited the lease of the Takapuna Beach Holiday Park to a month-by-month basis, because it wants the site for a public reserve.
The waterfront park charges $42 for a tent site for two adults.
North Shore Motels and Holiday Park, just over the harbour bridge near the Onewa Domain, has motel units and sites for 40 tents or caravans, and 35km north of the city is the Orewa Beach Top 10 Holiday Park, which has 300 sites for tents and caravans, as well as units.
In southern Auckland, the Manukau Top 10 Holiday Park, in Manurewa, has 40 camp sites as well as cabins.