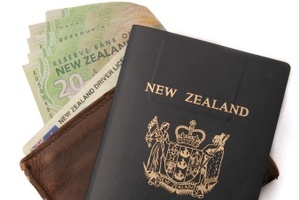 Immigration New Zealand has collected nearly $3 million in fees it legally could not charge clients for.
An internal email sent to visa processing staff on January 28 by the agency's visa services general manager, Nicola Hogg, said staff had been wrongfully charging applicants who wanted a variation of conditions on their visas since November 2010.
"We have become aware the fee for a variation of conditions on a temporary visa is not correctly reflected in the Immigration Regulations 2010," she said in the email.
"As a result you cannot charge customers for this type of application."
Immigration had received an average of 684 applications each month since November 2010, and clients were asked to pay $165 each.
The agency had collected nearly $3 million in fees from about 20,000 applications processed.
Immigration general manager Rob Stevens said the error was only spotted shortly before the email was sent out to the staff.
"During the drafting of the new regulations (for the Immigration Act 2009), the wording of this fee was incorrectly changed from variation of conditions to variation of travel conditions," Mr Stevens said.
"This small change was not noticed at the time because there was a lot of other urgent work happening to ensure the new act went into effect smoothly."
The agency stopped charging the fee when it realised the error.
A variation of conditions was required for migrants on temporary visas, such as work or student visas, when their circumstances changed.
Those wanting a refund will need to complete a refund request form, which can be downloaded from the Immigration website. "It may take several weeks to process the refund," the agency said.