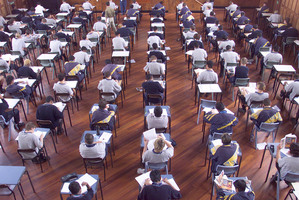 Students are today finding out if their hard work has paid off with the release of the New Zealand Scholarship exam results.
The results have been posted on the New Zealand Qualifications Authority website.
More than 400 students have gained outstanding scholarships in 32 subjects.
English and statistics and modelling had the highest number of top recipients, with 63 and 60 respectively.
Subjects such as agriculture and horticulture, Chinese, German, and sculpture were less popular, with just one person in each subject gaining the top scholarship.
The names of the country's best students, who won Premiere Awards worth $10,000, will be released tomorrow.
A ceremony for the top scholar will be held in May when Prime Minister John Key will present them with an award.
The scholarship exam papers will be posted to students from tomorrow.
- APNZ