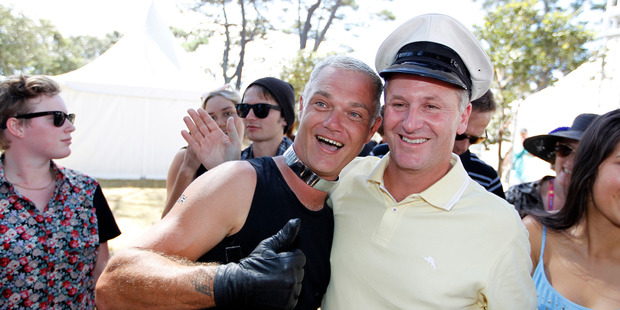 Opponents of a law change to allow same-sex marriage are stepping up their campaign, targeting MPs they feel may change their vote at the bill's next hurdle.
Conservative lobby group Family First has published 100,000 leaflets which list the arguments against the passing of Labour MP Louisa Wall's private member's bill.
They also list politicians who have voted inconsistently on legislation which affected marriage or had spoken against gay marriage.
Director Bob McCoskrie said the pamphlet aimed to empower opponents of the bill and highlight that many politicians could turn against it after the select committee stage.
"This is really the third time they have voted on marriage, or redefining marriage, so to speak. Within the National Party it appears they voted a particular way and now they're voting differently."
He said the party was having an "identity crisis" on the bill, which was decided by a personal vote, while all other parties were mostly united in their support or opposition.
The six-page pamphlet showed that many MPs had backed gay marriage after previously voting against civil unions in 2004 or a private member's bill which aimed to define marriage as between a man and a woman.
The same-sex marriage bill passed its first reading in August by a 2-to-1 margin, meaning it was almost certain to pass into law.
Nine MPs told the Herald last year their support extended only as far as the first reading and they would reconsider their vote depending on submissions to the select committee.
Twenty-one MPs would have to change their mind at the second or third reading for the legislation to be scrapped. The select committee is expected to report at the end of this month.
Up close and personal at Big Gay Out
Prime Minister John Key wasn't afraid to get among it all at the Big Gay Out in Auckland and was more than happy to accept the odd kiss on the cheek.
Mr Key again made an appearance at the event, held at Coyle Park in Pt Chevalier.
The event has become increasingly popular over the years, attracting around 15,000 people last year.
Yesterday's event was no different, drawing thousands of people in celebration of being gay.
Labour leader David Shearer was also there and was seen chatting to television presenter Alison Mau, who became engaged to girlfriend Karleen Edmonds early last year.
The event is hosted by Get it On!, the New Zealand Aids Foundation's HIV prevention program.
Changing their tune
MPs who voted against Civil Union Bill (2004) but for Marriage Equality (Definition of Marriage) Amendment Bill (2012):
* Gerry Brownlee (National)
* David Carter (National)
* Judith Collins (National)
* Paul Hutchison (National)
* John Key (National)
* Murray McCully (National)
* Maurice Williamson (National)
* Clayton Cosgrove (Labour)
* Tariana Turia (Maori)
(Source: Family First)