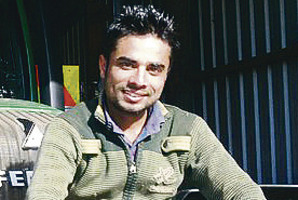 The mother of a young Indian man murdered in Gisborne is critically ill, as she grieves for her dead son.
A homicide inquiry into the death of 22-year-old Amandeep Singh is now into its third week.
Mr Singh's mother, who lives in northern India, has refused to talk and eat since news of her only son's death reached her over two weeks ago, and she is dangerously ill in hospital.
According to a family spokesman, Mr Singh's father is also suffering deeply.
A funeral service is planned for the victim in Auckland on Monday.
Mr Singh's remains will then be cremated, and one of his cousins is to return the ashes to India on Tuesday.
He says the whole family is suffering, and they are hoping for news soon on how and why their loved one was taken from them.
There have been no breakthroughs so far in the case, and a team of detectives is continuing the search to find those responsible.