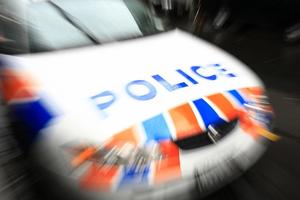 Police arrested four members of one family after a motorbike was allegedly driven around a Kaikohe street in a dangerous manner.
Kaikohe police Sergeant Kevin Milne said local residents were worried someone might get hurt but were scared of the family.
Police arrested a man on Saturday, impounded the bike and charged him with sustained loss of traction, dangerous driving and driving while disqualified.
He was held in custody over the weekend and appeared in Kaikohe District Court on Monday, when he was released on bail to appear again on February 27.
A 48-year-old man, who was related to the driver, had allegedly threatened a resident who made a complaint about the motorcyclist.
The man was arrested and charged with threatening behaviour likely to cause violence.
He was also held in custody over the weekend and appeared in court on Monday, when he pleaded guilty, was convicted and received a $250 fine and costs.
Two female members of the family, aged 45 and 15, were also arrested after an altercation at Kaikohe police station.
The 45-year-old woman was charged with obstruction and was released on bail to appear in court on March 19.
The teenage girl was released without charge for an alleged assault on police and has been referred to the police Youth Aid section.
Mr Milne said police wanted "the good people of Kaikohe" to know that if they had a problem they could contact police, who would take positive steps to protect them from intimidation.
For more articles from this region, go to Northern Advocate