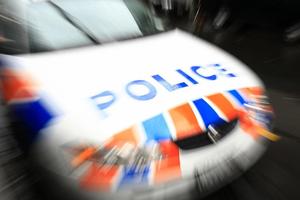 Tension is high in the Northland town of Moerewa this week as locals fear innocent people may be killed or maimed because of escalating gang violence.
Residents are planning a public meeting for Thursday night after a stabbing.
The 25-year-old man remains in Whangarei Hospital in a serious condition after apparently being stabbed in the head on Friday night.
Four Rebels Motorcycle Gang members appeared in Kaikohe District Court yesterday on a charge of unlawful possession of ammunition but could face more serious charges.
Police were unable to say if the injured man was from the same or a rival gang, as they were still piecing together the events.
Gunshots were also fired on Friday about 10.30pm in Moerewa, leading police to search homes and vehicles.
The previous Sunday, three cars in Moerewa were set on fire in what police said was a gang-related incident.
Some locals said they were too fearful to be named.
"It's a bit scary, seeing the bikes riding around the streets," said one woman.
"They should go back to Australia and take all their badness with them.
"We just hope that someone doesn't get hurt that has nothing to do with the gangs.
"It's a worry that some innocent person will be in the wrong place at the wrong time."
Another resident said he believed the shots and stabbing were retaliation for the burning of cars the previous weekend.
Detective Senior Sergeant Kevin Burke said the arrests had disrupted gang activities.
Mr Burke said that the police and the Moerewa community would not tolerate criminal activity from the gangs and there would be a continued police presence in the town.
The gang tried to set up in Whangarei with a grand opening, including a bouncy castle, at a pad in the industrial area of Whangarei, in April 2011.
However, constant pressure from the police and the public forced them to leave the leased building in Porowini Ave.
The largest outlaw motorcycle gang in Australia, the Rebels began taking over the Tribesmen gang during a rebranding process, known as "patching over", in January 2011.
For more articles from this region, go to Northern Advocate