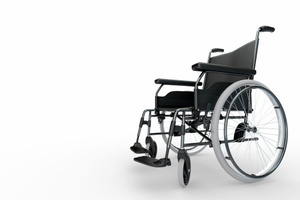 Most people dread the thought of being wheelchair bound.
But Kate Roper, 25, has gone out of her way to be confined to two wheels for a week to help raise money for a cousin with multiple sclerosis.
Kate, an administrator at Auckland's ANZ Bank, wants to raise $10,000 for Kane Roper who was diagnosed with the disease five years ago.
Multiple sclerosis is a disorder of the central nervous system which affects muscle movement, the brain and the spinal cord.
Kane, 32, was an active young man living in Wellington and working in Hawke's Bay when he began to struggle with double vision in 2006.
Doctors suspected he had multiple sclerosis but he was not officially diagnosed until he moved to England two years later.
"He then went to Japan and taught English there, but it got to the point where a five minute walk was taking 3/4 of an hour so he had to come home," Kate said.
She said Kane needs stem cell treatments to regain some quality of his former life. The only problem, she said, is each treatment costs $9000 and he needs at least four sessions.
"He has had one already and it has helped. Usually when he drinks a glass of water he has to take a sip and put the glass down because he can't hold it. But now he can hold it, and his voice is stronger."
Kate has committed to living in a wheelchair for seven days to help raise the money with support from fundraising website Give A Little.
She spent yesterday practicing her route to work - a journey which usually takes 15 minutes by foot.
Her biggest challenge would be everyday activities such as making a coffee and not being able to drive a car, she said.
"People staring doesn't worry me but if go out for lunch or to a shop it is going to be hard if I can't fit through the entrance. Just the little things."
Kane told the Herald on Sunday he felt like he had a ball and chain around his leg and was desperate to get off the couch and back into the workforce. He was heartened by Kate's gesture.
"I remember teaching her to drive, so I knew the favour would be returned, but never did I think it would be like this. It's quite moving."