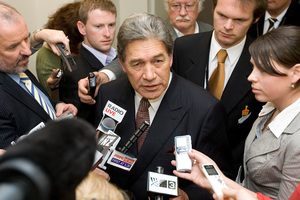 New Zealand is the only non-European country in the top ten of the Reporters without Borders Press Freedom Index for 2013.
Finland tops the list, followed by the Netherlands, Norway, Luxembourg and Andorra.
New Zealand has climbed five places to eighth in the annual list.
Malawi are the biggest climbers, moving up 71 places to 75th place. Cote d'Ivoire climbed 63 to 96th, Burma is up 18 to 151, and Afghanistan is up 22 to 128.
Mali dropped the furthest, down 74 places to 99th, while Tanzania, Oman, Israel, Japan, Malaysia, Cambodia, and Macedonia also suffered large drops.
Eritrea, North Korea, Turkmenistan, Syria and Somalia make up the bottom five.
Reporters Without Borders secretary general Christophe Deloire said certain types of political systems are more conducive to press freedom than others.
"The Press Freedom Index published by Reporters Without Borders does not take direct account of the kind of political system but it is clear that democracies provide better protection for the freedom to produce and circulate accurate news and information than countries where human rights are flouted," Deloire said.
"In dictatorships, news providers and their families are exposed to ruthless reprisals, while in democracies news providers have to cope with the media's economic crises and conflicts of interest. While their situation is not always comparable, we should pay tribute to all those who resist pressure whether it is aggressively focused or diffuse."
Massey University journalism lecturer Cathy Strong told Newstalk ZB New Zealanders can be blase about the information the media has access to.
She says information gained about mayors, MPs, and what is happening in Parliament is because the media is there covering it all the time.
Top ten countries
1. Finland
2. The Netherlands
3. Norway
4. Luxembourg
5. Andorra
6. Denmark
7. Liechtenstein
8. New Zealand
9. Iceland
10. Sweden
- nzherald.co.nz