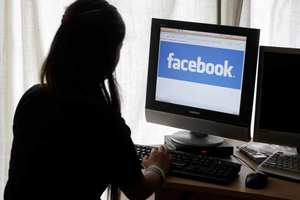 Rotorua coroner Wallace Bain is repeating calls for laws to be urgently set up to control cyber bullying in light of a teenager taking her life after she set up a Facebook page targeting herself.
Dr Bain found 17-year-old Micaela Pinkerton-Stothers from Tokoroa took her own life on July 24, 2011 - the day after she and her boyfriend split up.
It was first believed she may have taken her life because of cyber bullying as a rumour page on Facebook had hateful messages posted stating Micaela had been pregnant and had an abortion.
However, during the inquest into the teenager's death evidence was given by one of Micaela's friends stating the pair had set up a gossip rumour page with her posting the hurtful messages herself using another name.
Micaela appeared distressed by the rumours crying to family telling them she was being bullied.
Dr Bain said it appeared Micaela hadn't been targeted by bullies.
However, in the findings he highlighted a story which ran in The Daily Post earlier this week about a gossip page which was naming and shaming local youth and another case involving 15-year-old Hayley-Ann Fenton who took her own life after being sent threatening messages from her former boyfriend's wife.
Dr Bain said cyber and text bullying was a worrying trend and there needed to be law reform on the issue.
He repeats previous calls for "laws to control cyber bullying and cyber communication be brought forward as a matter of some urgency".
Rotorua Facebook pages, now removed, including Vegas Goss Tell and Rotorua's Vegas Dramas, have named people as drug abusers and thieves.
"It is defamatory and cyber bullying and a scary new trend locally," Dr Bain said in the findings.
Young people today were extremely vulnerable to cyber and text bullying, sometimes resulting in them taking their own lives, he said.
The inquest raised very unusual aspects including the setting up of the Facebook page with the responses monitored, the coroner stated in the findings.
"Then there is what can only be described as depressive behaviour with the ringing of her mother and other family members having them believe how distressed she was at the bullying comments that had been made about her on Facebook ... in the court's opinion, it simply reinforces the unsettled state of mind Micaela was in."
Another issue was what young people needed to do if they received a suicidal type message from a friend, Dr Bain said.
"Time again a close friend will send these messages and within a short period of time, will have committed suicide. Young people are concerned about not breaching the confidences of their friends yet on the other hand after the event, all wish they had been able to do something about it and possibly got their friends some help."
He wants new laws introduced around digital media.
A spokeswoman from Minister of Justice Judith Collins' office said the minister had asked the Law Commission to fast track a review of the laws around telecommunications and the internet.
Minister Collins is due to take those recommendations to Parliament in the next two weeks with a public announcement due to be announced mid to late February.
This will include new laws regarding incitement to instigate suicide whether the person commits suicide or not and updating existing digital laws.
- APNZ