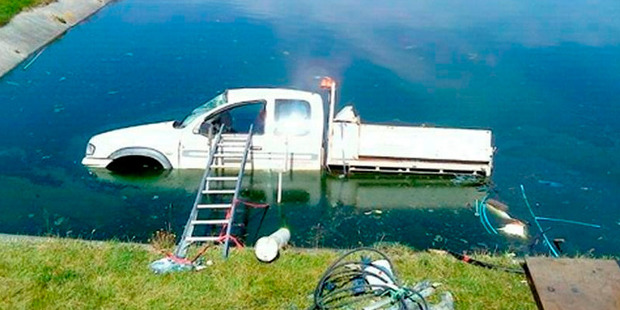 Two Fulton Hogan workers had a lucky escape when their ute rolled into an oxidation pond.
Heriot Volunteer Fire Brigade senior fire-fighter Gary MacKenzie said the utility vehicle rolled into the sewerage pond, and both occupants had climbed out by the time the brigade arrived shortly before 11.30am on Tuesday.
Fulton Hogan regional manager Richard Fulton said the two contractors had been checked out and were okay.
He said an investigation would be carried out.
The oxidation pond on the outskirts of the West Otago township is owned by the Clutha District Council and services about 75 homes.
Council district assets manager Jules Witt said the pond was about 1.5m deep, and was the smallest of all the council's oxidation ponds.
He said the two contractors were shaken by the incident but were otherwise unharmed.
The council was awaiting the results of Fulton Hogan's investigation before it would be able to make a decision on whether safety measures were needed, Mr Witt said.