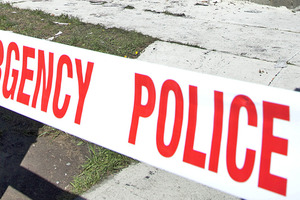 A 29-year-old woman has been arrested after a man was stabbed to death in Lower Hutt overnight.
Emergency services were called to the Petone flat about 10.30pm where a 30-year-old man had received a stab wound to his chest.
Ambulance staff and police tried to resuscitate the man but he died at the scene.
Fairfax reported that the man, Mongrel Mob member Shaun Verma, sent a text message to his father, Rajesh Verma, at 8.30pm that simply said "bye".
When Verma later saw police at his son's address, he was told a "very serious" crime had been committed.
"He was my only son," Verma told Fairfax. "Even though he was Mongrel Mob, but he was still my son. I am shattered."
Detective senior sergeant Dave Thornton said a 29-year-old woman had been arrested and would be interviewed by police today.
"At this early stage of the inquiry, we don't believe that local residents should be worried about their safety," said Thornton.
"I would encourage them to come forward and tell us about the events of last night."
The East Street block of flats has been secured and police will conduct a scene examination today.
A post-mortem will be carried out later today.
Police urge witnesses or anyone with information to contact Hutt Valley Police on (04) 560 2600.
- nzherald.co.nz